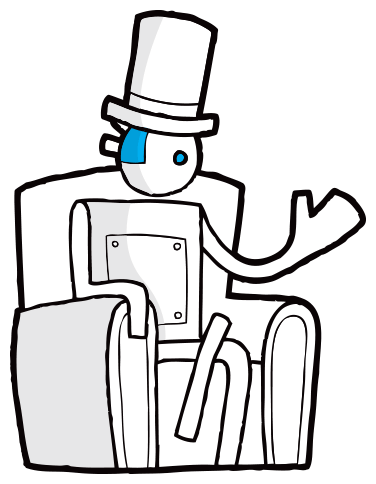 GOALS
Introducing the human interface project
The hi:project is a nonprofit, free, open-source engineering program formed to create a more human-centric web, open and accessible to all. Endorsed by the Web Science Trust, we're currently building a community of interested parties, preparing to develop a technical proof of concept to demonstrate the potential of our vision.
The project helps:
secure a citizen-centric Internet (redecentralizing)
solve personal data & privacy
transform accessibility & digital inclusion.

We do so by pioneering the human interface (HI), the successor to the user interface (UI), defined by comparison below.

Check out the hi:project website.
IN 90 SECONDS
The original introduction video
With thanks as always to the wonderful talents of Nic AKA Karoshikula.
A comparative definition of the human interface
| USER INTERFACE (UI) | SURVEILLANCE INTERFACE (SI) | HUMAN INTERFACE (HI) |
| --- | --- | --- |
| 50 year old construct fit for 20th Century computing | for the pervasive digital environment of the 21st Century | for the pervasive digital environment of the 21st Century |
| up close to the machine | up close to the service provider | up close to the individual |
| designed for an 'average' user | designed to surveil the individual uniquely | assembled uniquely for the individual |
| the organization's | the service provider's | the individual's |
| the user must fit to the machine | fitted to the individual | fits to the individual |
| provides interactive information | requires knowledge building by the service provider | enables knowledge building by the individual |
| no AI | intelligence (AI) is outsourced | intelligence (AI) is supplied |
| degrees of awkwardness | concealed, blackbox, so 'disappears' | transparent, ideal, so 'disappears' |
| largely static design | dynamic, in the moment | dynamic, in the moment |
| 'the interface is the product' | you are the product | the product is the product |
| decentralized | centralizing, eroding the Web We Want | decentralizing, supporting the Web We Want |